Are you passionate about Israel, environmental conservation, and looking for an opportunity to make a difference? Our tree planting volunteer trip in Israel provide a unique and fulfilling experience for individuals and families alike. In this blog post, we will dive into the details of what you can expect during your time with us on one of our tree planting volunteer trips.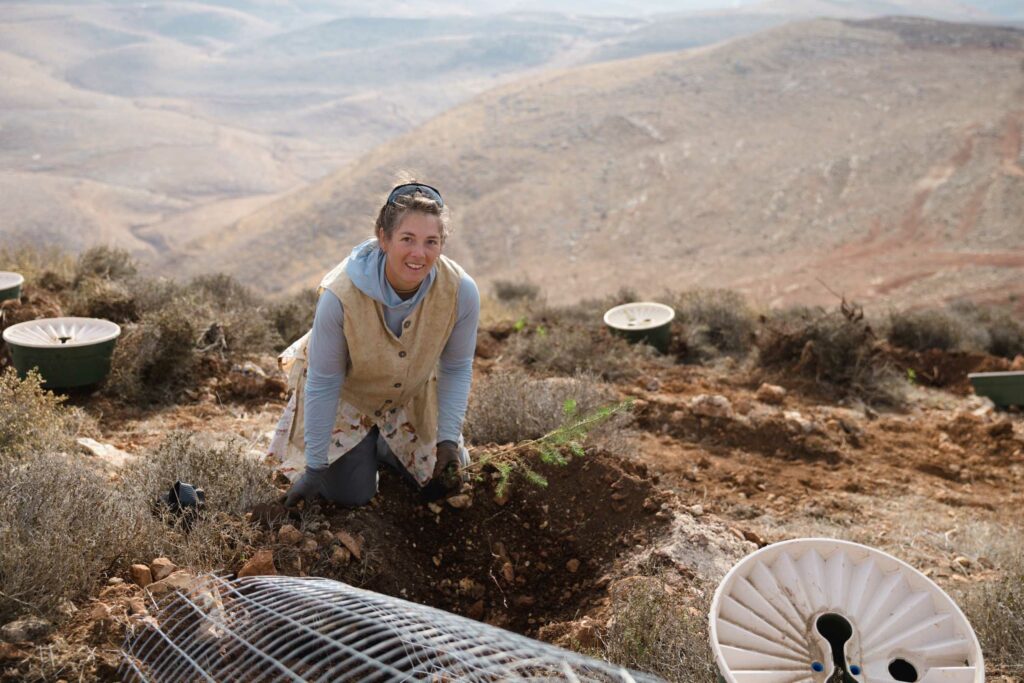 Tree Planting Volunteer Trip Accommodations
You'll be staying in a room at our volunteer campus on the Mount of Blessing, located in central Israel. Our accommodations are similar to a hostel – simple, yet comfortable, and equipped with all basic amenities. Restrooms and showers are conveniently located in a separate building. Whether you come with your spouse, family, or by yourself, we will ensure that you have suitable roommates.
Transportation
We understand that planning and booking flights can be stressful. That's why we offer assistance in booking your flight to Tel Aviv, Israel. Upon arrival, our friendly team will be waiting at the airport during the designated pick-up time for your trip. Transportation is already arranged for your entire stay in Israel and is included in the trip cost. For smaller groups, we travel by 9-passenger vans, while larger groups are accommodated with private buses. At the end of your tree planting volunteer trip, our team will arrange transportation back to Tel Aviv at the designated airport drop-off time.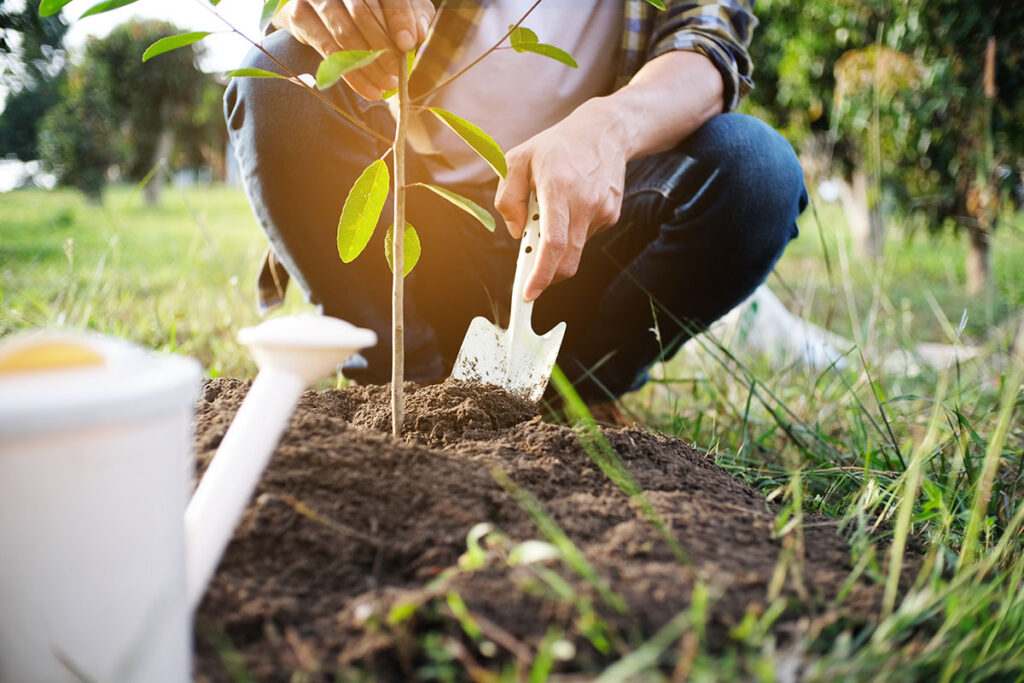 Meals
While volunteering, we want to ensure that you are well-nourished for the day's activities. Our on-site kitchen is staffed with a team of talented chefs who prepare three delicious meals daily for our volunteers. All meals are covered in the trip cost. In certain locations, like Jerusalem, we provide an opportunity to eat out at local restaurants during travel or tours. If you prefer not to spend extra money, our kitchen team will happily prepare a packed lunch for you to take along. Please let us know about any allergies or dietary restrictions when submitting your application.
Daily Schedule for Our Tree Planting Volunteer Trip
To make the most of our tree planting efforts, it's best to start the day early and complete the work before the sun gets too high.
Each day begins at 5:00 AM with a half-hour of worship and/or prayer together as a group, fostering a sense of unity and purpose. Following this, breakfast is served at 5:30 AM, after which we head to one of our forestry sites. One of these sites is conveniently located within walking distance of our volunteer base, while others may require a 20 to 90-minute drive in our vans or private buses.
Typically, we work until 11:00 AM, at which point we break for an early lunch. The afternoon schedule varies daily. Some days, we continue planting trees for several more hours, returning to base at 3:00 PM or 4:00 PM. On other days, we embark on tours of nearby biblical or historical sites, or engage with local residents in the area.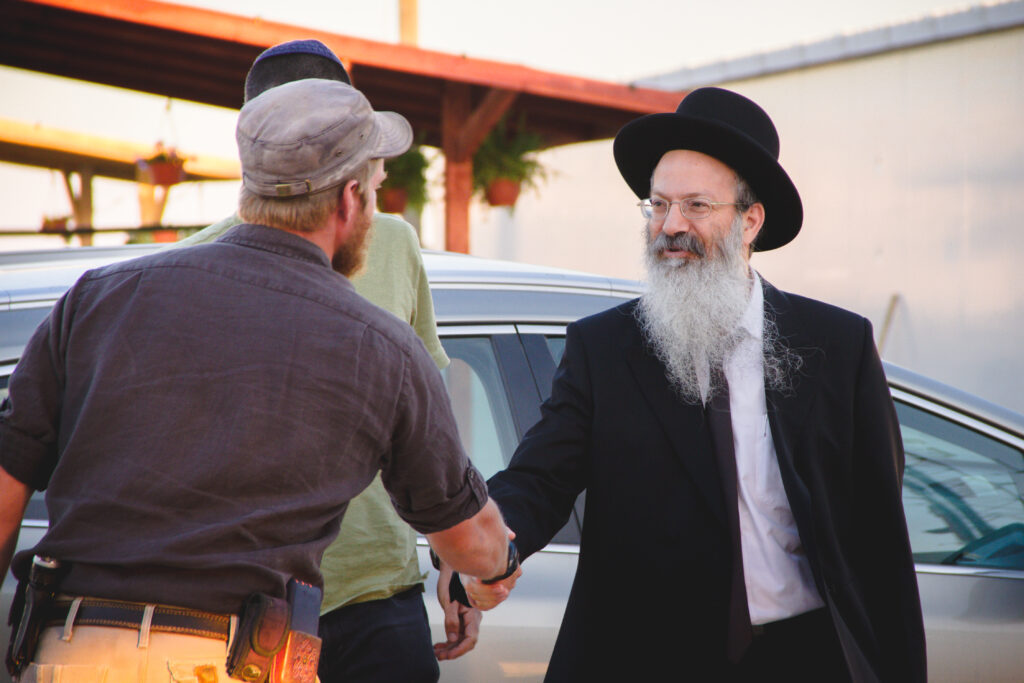 For dinner, we gather at 5:00 PM to enjoy a delicious meal, providing an opportunity to relax and bond as a community. In the evenings, we often have guest speakers from nearby Jewish communities who share their personal stories, inspiring messages, or insightful teachings.
Given our early mornings, most participants head to bed between 8:00 PM and 9:00 PM, ensuring a good night's rest for the vigorous activities of the following day.
Sabbath Celebration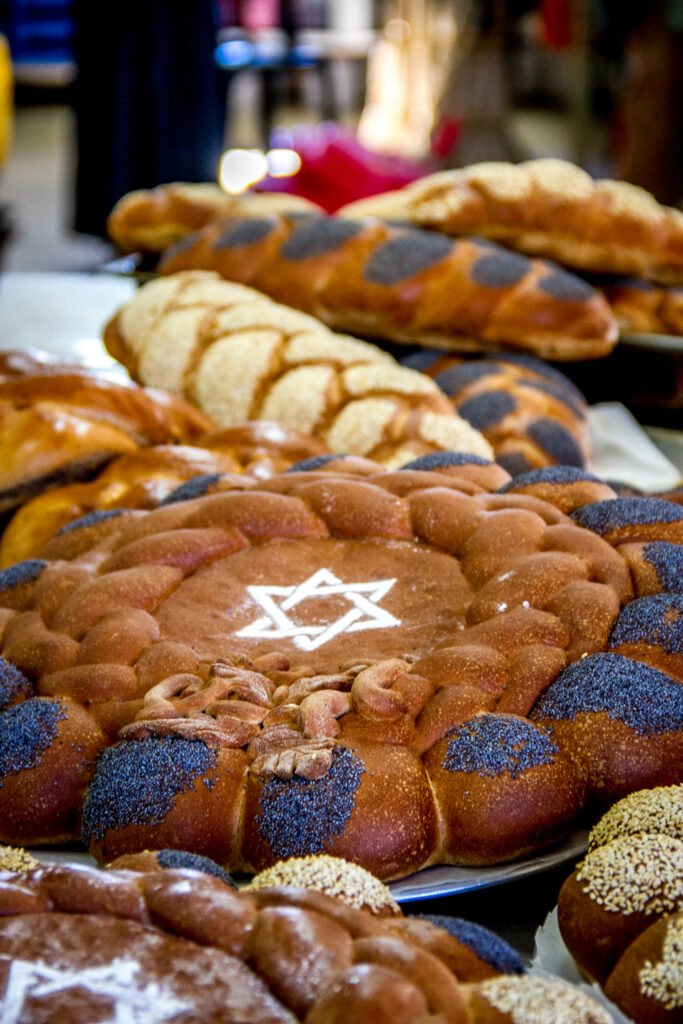 In accordance with Jewish tradition, Friday night and all-day Saturday are dedicated to observing the Sabbath. During this time, we take a break from our volunteer work to rest, enjoy fellowship, and engage in Bible study. It's a chance to embrace the local culture and experience the importance of this sacred day in Israel.
We hope this blog post has given you a glimpse into what our tree planting volunteer trips are like. Join us in making a positive impact on the environment while experiencing the beauty and rich history of Israel.
Click here to apply now and embark on an unforgettable journey with us!