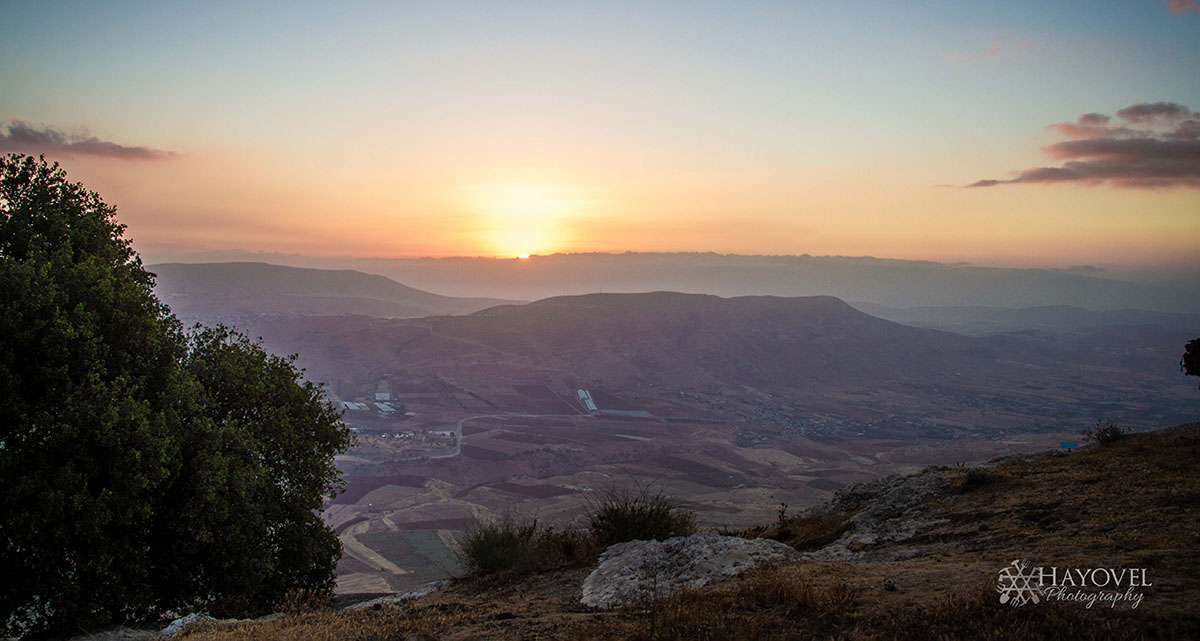 International critics claim that Israel is occupying this region. Some Israeli citizens have never been here. Bus companies and taxi drivers refuse to do business on the roads in these areas. And even though two and a half million tourists visited Israel in 2022, a very small number of those tourists entered this region.
I'm speaking of course, of Judea and Samaria, a region that the world vilifies, and yet, it is one of Israel's best-kept secrets – from some of their own citizens and the millions of tourists that come to the Holy Land every year.
Regardless of whether you're for or against the right of the Jewish people to live here, one thing is clear. Judea and Samaria is Israel's biblical heartland, and it is here to stay. 
Population of Israel's Heartland passes 500,000 residents
The West Bank Population Stats recently released their annual report, finding the Jewish population of Judea and Samaria has now crossed half a million. In East Jerusalem, which is nearly always lumped in with the West Bank in political discussions, there are another 340,000 Jews, which, when combined makes 840,000 Jewish residents of the so-called "West Bank."
No one seems to know for sure how many Palestinian Arabs reside in Judea and Samaria. Independent researchers have found that the statistics of the Palestinian Authority are extremely faulty, and estimates on the actual Arab population of these areas remain somewhere between one and two million.
The number of Jewish residents in Judea and Samaria have grown by 2.55% in the last twelve months and more than 15% in the past five years. 
Contrary to the mainstream media's belief, the half a million residents of Israel's heartland do not only reside in rogue outposts and illegal settlements. What some would term "settlements" are actually thriving Jewish communities, several of which today are large cities.
For example, Ariel has more than 30,000 residents, sprawling shopping malls, and a university with more than 12,000 students, both Jew and Arab. The university also has a medical school, and will graduate their first doctors in the coming year. Strangely enough, most of the world would still consider Ariel to be a settlement since it is located in the heart of Samaria. 
Member of Knesset promotes bill to annex the Jordan Valley
While many pro-Israel conservatives hoped that Donald Trump would approve of at least partial annexation in Israel's Heartland, those ambitions were cut short by the results of the 2020 U.S. presidential election results. Combined with the last few years of Israel's struggle to elect a strong government, hopes of applying sovereignty in Judea and Samaria have grown dim. 
After finally electing a strong, right-wing government following a political gridlock over the last three years, the idea of annexation appears to finally be back on the table.
Member of Knesset Danny Danon of the Likud is pushing a bill that would allow Israel to annex the Jordan Valley, which makes up about 30% of Judea and Samaria, and is largely considered to be of vital strategic importance to Israel in any negotiation discussions.
Although a hot button topic, and considering that Israel's current conservative government faces a hostile American Administration, conservatives can be hopeful that the issue of sovereignty in Israel's Heartland will make strides towards fruition in the coming months and years. 
Independent poll shows support for a two-state solution is at an all time low
According to a recent article published in Haaretz, support for the two-state solution is at an all time low. The survey, called the Palestinian-Israeli Pulse, was conducted by the Palestinian Center for Policy and Survey Research in Ramallah and the International Program in Conflict Resolution and Mediation at Tel Aviv University.
The survey found that support for the two-state solution has vastly decreased even in the last two years, and while left-wingers are certain any hope for peace has disappeared, the reality may be far different.
Those who have been to Israel's Heartland are quick to realize the truth that the mainstream media chooses to ignore. Peace will never be obtained between Israel and the Palestinians by turning over Jewish land to their Arab neighbors.
Instead, peace will only come when the Arab people recognize Israel as a legitimate, sovereign entity, and choose to stop teaching their children to commit acts of violence against them.
Besides this, Judea and Samaria is a hidden, beautiful gem that the entire world should benefit from – both Jew, Arab, and tourist. 
Israel's Heartland is the best-kept secret gem of the Holy Land
Jerusalem, Judea and Samaria is not only home to nearly a million Jewish Israelis. It is also known as the Biblical Heartland. More than 80% of the Bible was written or occurred here. Archeologists have uncovered more than 300 wine and olive oil presses in this region. Incredible, award-winning wineries are located throughout the region, with many of their grapes grown in the Judea and Samaria hills, perfect for the industry because of the elevation and proximity to the Mediterranean Sea. 
Israel's central mountain range runs directly through Judea and Samaria, and is home to beautiful agriculture, stunning views, historical and biblical sites, restaurants, local hideaways for the adventurous travelers, rivers, hiking trails, national parks, and so much more.
To the lovers and the haters of Israel, there is something you should realize. The Jews of the Heartland are here to stay. The two-state solution is not a viable option for peace in this region, and would be the worst possible outcome for the Jews and Arabs that call this place home.
Contrary to the claims of the media, this place lays claim to some of the most incredible people and places in Israel. Tour agencies are beginning to find out that Israel's best-kept secret should no longer be excluded from their itineraries, and Israelis themselves are discovering this beautiful place.
Judea and Samaria, rightfully known as Israel's Biblical Heartland, is an integral part of the nation of Israel, and should be on the list of every Israeli Jew and every tourist to visit in this coming year.
Israel's heartland is here to stay.