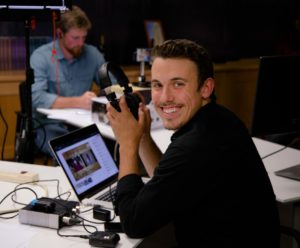 I am fervently excited about what God is doing in the Land of Israel. I feel blessed to be living in a generation that is able to see the hand of God at work so clearly.
Since my first trip to Israel ten years ago, I have seen God's plan of redemption here at work in the Land in many ways. I have a passion to share what I have personally witnessed with the world.
As a bible believing Christian I believe that you should be able to have a personal connection to the amazing things that are happening in the land of Israel. 
By partnering with me, you literally enable me to be your feet on the ground in Israel in this redemption that God has privileged us to be able to witness and take part in. I want to be your personal connection to the prophetic events happening in the land of Israel.
Will you join my team?
Joining my monthly team is easy!
On the right side of this page, choose the amount you would like to give.
Click the green (or brown) button and. . . you're on my team!
I will be sending you updates and live photos and videos on what is happening in Israel.
What do I do in HaYovel?
I work full-time in marketing for HaYovel. My job is advertising, email marketing, and content development. All this is part of my passion to share the message of God's Kingdom with the world.
I also help out with administration work for volunteer programs that we host here on the Mount of Blessing. When not in Israel I have traveled the United States sharing with churches and congregations about the miraculous restoration of the Land of Israel.
I am here in Israel almost year-round with my family and feel blessed to be a part of what God is doing in the land. Some of my passions/hobbies are public speaking, creative writing, running, worship, vocal improvement, and coffee:)
Will you join my team?
Click the "Join the Monthly Team" button to get started