Christians around the world must stop trying to proselytize Jews, said the founder of a nonprofit which brings thousands of Christian volunteers to help Jewish farmers in Judea and Samaria.
Just days before the High Holy Day of Yom Kippur, the holiest day on the Jewish calendar, Tommy Waller sent out a video saying that Christian-Jewish relations have changed, and they must continue to change.
"I would like to appeal to my Christian brothers and sisters: Please stop any missionary attempt to take away Jewish identity from those [people] whom God chose to carry his name," said Waller in the eight-minute video, released to the media.
In the video, Waller, who founded HaYovel in 2005, said that any agreement with "replacement theology" is a disagreement with God, Who identifies Himself as the God of Abraham, Isaac and Jacob – as the God of Israel.
Paul of Tarsus became one of the first known missionaries, preaching the new religion to the peoples of Asia Minor and Greece. Waller, who was born and raised in Tennessee, first came to the Holy Land 13 years ago. He was inspired by the sight of a farmer working in a vineyard, with an M-16 slung over his back.
According to the organization's website, he founded the organization "with the mission of facilitating the prophetic restoration of Israel through support of small independent farmers in the heartland."
ince then, his wife, Sherri, 11 children and their spouses, friends and followers have joined him to work the land. The volunteers come to Israel during the harvest and pruning seasons.
HaYovel, which also advocates for a return to biblical patterns of marriage, family and Israel as a people and a nation, came under criticism by some rabbis who worried the volunteers were really missionaries in disguise. Waller said that when he first started his work, he was under the impression that Jews "needed to be saved," but much has changed since then.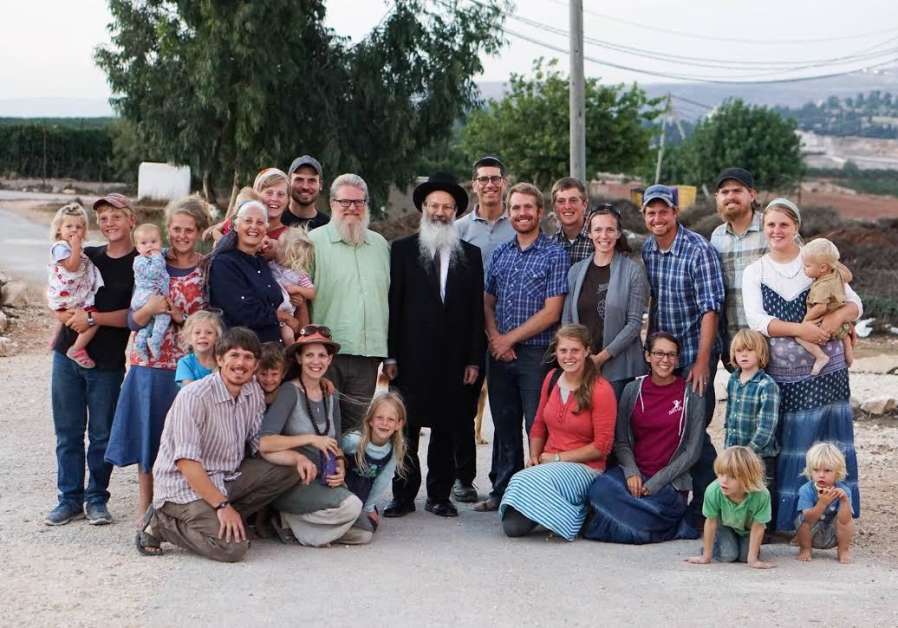 "I would like to say to the Jews: Please forgive me and please forgive my forefathers for the horrible crimes they committed against you," he said in the video. "With every fiber of my being, I am committed to supporting you in the fight for the restoration of Israel."
Rabbi Eliezer Melamed, the chief rabbi of the Har Bracha settlement in Samaria, an area abundant with vineyards, (as Jeremiah prophesied in 31:5: "Again you will plant vineyards on the hills of Samaria; the farmers will plant them and enjoy their fruit,") met Waller and wrote about his conversation with him in a column in 2001 in the BeSheva weekly.
"Recently, I met a Christian American, Tommy Waller, and I asked him: 'If a Jew were to come to you and ask, what's better: to be a Jew or a Christian, what would you say to him?' He replied: 'I would tell him to be a Jew.' 'Although,' he added, 'I didn't always think that way. At first, all Christians want everyone to be Christian, but this position stems from ignorance.'"
The two have got on together well, and the rabbi said that as long as volunteers to Israel are not trying to proselytize, then they must be treated with the utmost appreciation."
There is still room to ask: Maybe there are some missionaries amongst our friends who want to convert us? Indeed, if such a thing is proven – they must be fought," Rabbi Melamed wrote. "However, as far as anyone who has not been proven to be a missionary is concerned, we must return to the basic, appropriate conduct – respect and love."
Waller continued in his video saying that HaYovel is committed to purposefully raising up a new generation of Christians who firmly agree with God's choosing and renounce the shameful teaching of replacement theology."
I challenge all Christians this year to replace replacement theology with a new restoration mandate."
Rabbi Tuly Weisz, founder of Israel365, said more and more Christians are seeing in the restoration of the Jews to their land God's everlasting love and compassion for His people."
Today is the golden age of Christian-Jewish relations," he said.
this article was written by Benjamin Glatt and originally published by The Jerusalem Post on September 26, 2017